Brass Precision Turned Parts & Component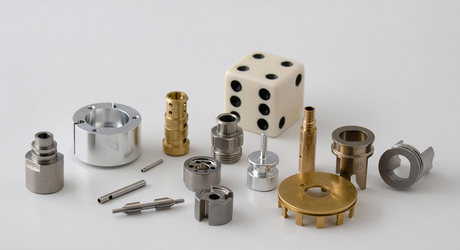 We are recognized as one of the major brass precision turned components exporters from Jamnagar-India. The precision brass turned components are available in a wide range including screw compression machining parts, Automatic lathe parts, CNC machined parts, CNC lathe turned parts, CNC turning brass parts, CNC and VMC or lathe machine spare parts.
Application
• Auto Industry
• Industrial Assembly
• Electrical
• Electronics
• Plastics & Rubber Molding
• Gas & Oil
• Appliances
• Telecom
• Hydraulics & Pneumatics
• Valve Assembly
• Power Transmission
• Water Pump
• Textiles
• Energy
• Medical
• Construction
• Machineries
Precision Turned Components Details:
Available Size: - As per customer's requirements of any size (as per drawing/samples)
Material:

• Brass BS-249
• Brass IS-319 Free Cutting Brass
• CZ -360 High Grad brass & any special brass material composition as per customer specifications.

Threads:

• UNEF Threads
• NPTF Threads
• NPT Threads
• BSP Threads
• BSPT Threads
• Metric Threads & any special threads as per customer specifications.

Finish:

• Natural Brass Chrome Nickel Plated & any special finish/platting as per customer specifications.

Any Kind of brass parts products can be developed as per customer's specifications.